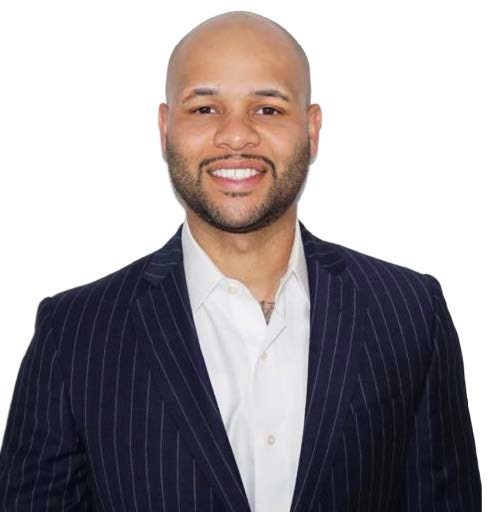 January 11, 2022 (Deer Park, NY) - United Way of Long Island recently elected Amityville resident Daniel Lloyd, Founder of Minority Millennials, to its Board of Directors. Daniel brings his devotion, networking skills, and drive that have enabled him to be recognized as one of the Top 35 nonprofit founders to impact the world by Cause Artist. He was also recognized as a Trailblazer of Diversity by Long Island Business News and received the Equity Foundation Award from the Urban League of Long Island.
 
Founded by Daniel in 2017, Minority Millennials serve as a tool to help young people of color access jobs, build wealth and become civically engaged. By tackling disempowering narratives around minority communities, Minority Millennials aims to mobilize millennials and Gen Z with the tools needed to become the next generation of change-makers in society. Its workforce development, civic education, training, and economic development initiatives have steadily expanded due to the partnerships with many public and private organizations such as United Way of Long Island, AHRC Nassau, Babylon IDA, Nassau IDA, Suffolk County Police Department, Suffolk County Sheriff, Newsday Media Group, Merrill Lynch, and many more.
 
Daniel acknowledged, "I am honored to have been elected to United Way of Long Island's Board of Directors. I appreciate their dedication to helping Long Islanders, and I look forward to lending my knowledge and time to helping the organization meet and exceed their goals."
 
"Daniel has over 10 years of experience in programs and policies focused on reducing disparities to meet the needs of the underserved communities. His motivation and passion to support those in need make him a great fit with our organization," said Theresa A. Regnante, President and CEO of United Way of Long Island.
 
Daniel holds a Bachelor of Arts in Finance from Rutgers, the State University of New Jersey, a Master of Business Administration in Global Management from Westwood College, and a Master in Public Policy from Stony Brook University.
 
To learn more about United Way of Long Island's Leadership visit www.unitedwayli.org/board-directors.