Creating a United Solution... Together.
TO MAKE A WORKPLACE CONTRIBUTION PLEDGE  
Your support helps Long Islanders and our communities every day. Scroll below to learn about United Way of Long Island and how you can make an impact through a workplace campaign. Use this pledge form to begin a workplace campaign. This form can be customized upon request.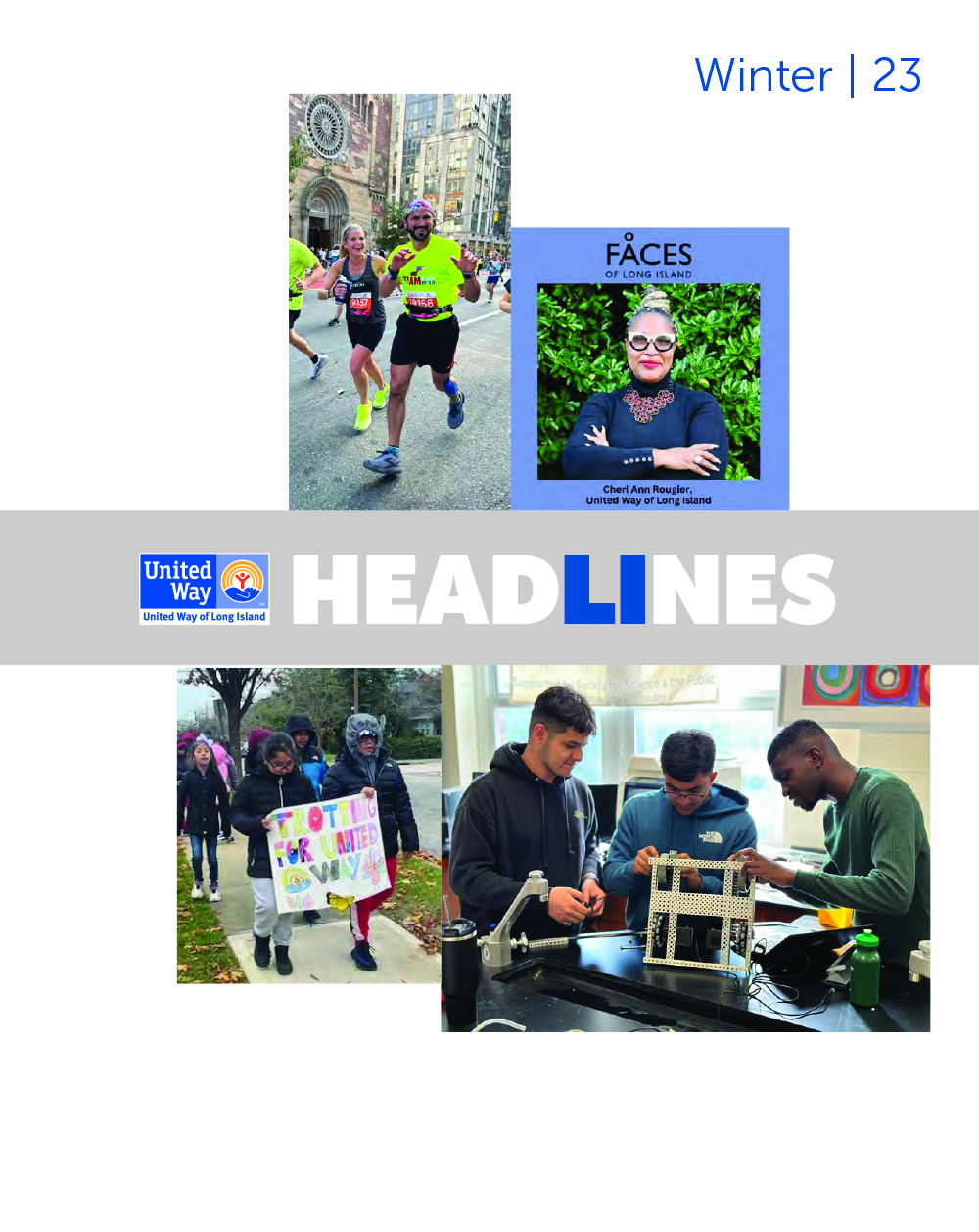 UNITED WAY'S IMPACT
How we're making a difference in the lives of Long Islanders in collaboration with our community partner agencies. Together we are creating a United Solution. 

FOR IMMEDIATE ASSISTANCE
211 Long Island is a free, non-emergency information service that connects Long Island residents to health and human resources, in Nassau and Suffolk Counties, they may need on a daily basis or during a disaster. 
To contact 211 Long Island dial 2-1-1, or outside Nassau and Suffolk Counties 1-888-774-7633, or visit 211longisland.org.