UNITED TOGETHER: Response & Recovery

YOUR IMPACT
United Way has responded to the needs of Long Islanders experiencing unparalleled hardship. With our safety net of community partners, we have provided assistance to over 6,000 people. Families, individuals, young mothers with newborns and healthcare responders have received financial support.
As we transition to recovery and rebuilding, we will remain active in helping to lift our region's economy. We will pay especially close attention to those individuals and families that are most vulnerable and at risk, including seniors and veterans.
United Way will continue to fight for the health, education and financial stability for every person in every community. 
Be well and stay safe…We're All in this Together.
GIVE TO UNITED TOGETHER
Contributions help individuals and families. Your support is critical for United Way of Long Island to be successful in providing the necessary resources to Long Islanders. This is our home and we need to meet this challenge head-on.

INQUIRIES ABOUT THE FUND
Interested philanthropic partners, please contact our President & CEO, Theresa Regnante at tregnante@unitedwayli.org or 631-940-3701 or our Chief Development Officer, Craig Fligstein at craig@unitedwayli.org or 631-940-3752.
RESOURCES
United Way's 211 information helpline is available to provide referrals to available local services should you continue to need assistance. All calls are confidential and service is available in multiple languages. Dial 2-1-1, or outside of Nassau and Suffolk Counties 1-888-774-7633 or visit 211longisland.org. 

THANK YOU TO OUR RESPONSE FUND SPONSORS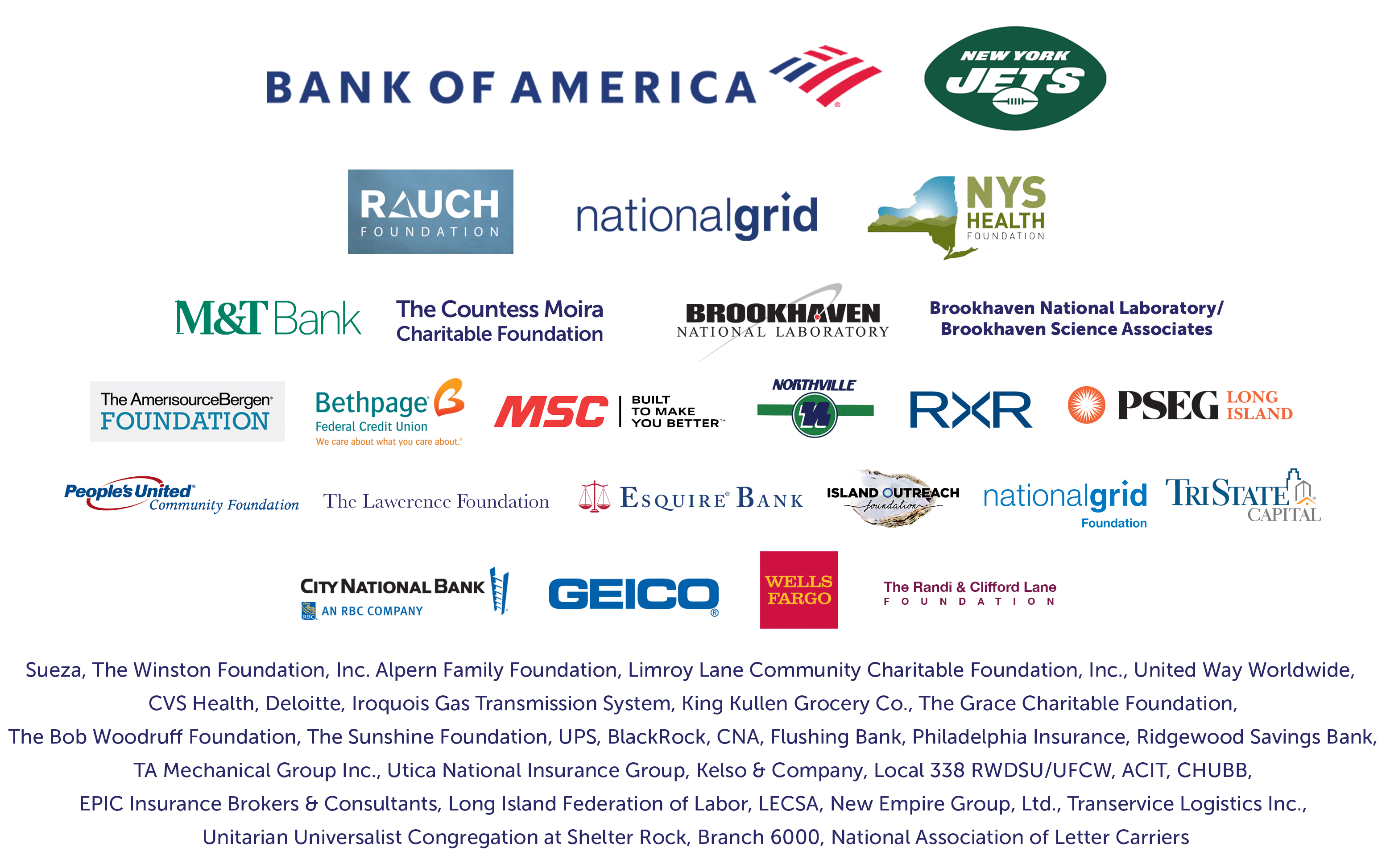 United Way of Long Island's financial reports are available on our website at www.unitedwayli.org/aboutus/financial-information or for more information on charitable organizations, you may also contact the New York State Office of the Attorney General at www.charitiesnys.com or call 212-416-8686.