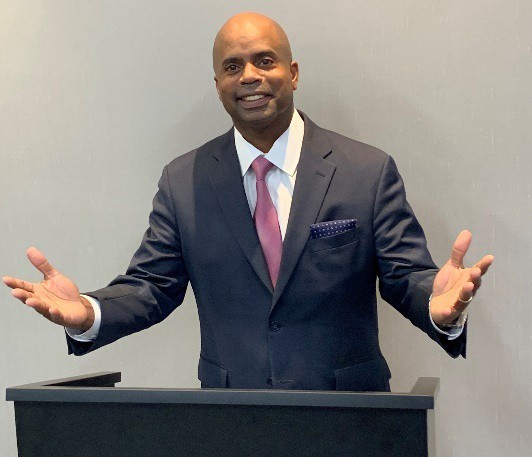 January 11, 2022 (Deer Park, NY) - United Way of Long Island recently elected Wheatley Heights – Half Hollow Hills resident Darryl Clark, Corporate Vice President and Associate Partner of Wallace Eannace to its Board of Directors. Darryl brings his leadership skills, creativity, compassion and knowledge that has enabled him to be known as "The Creative Thought Scientist".
 
Darryl is a Transformational and Inspirational speaker whose talents have enabled him to speak throughout the United States, the Caribbean, Africa, Canada, and Europe. He has spoken and delivered his message of inspiration and action in prisons such as Riker's Island Correctional Facility, colleges, churches, and many other organizations. Darryl takes pride in sharing the techniques and strategies he used to overcome obstacles in his personal life.
 
"This is indeed an honor that I sincerely appreciate. I'm grateful for the opportunity to join the Board of Directors at United Way, and I look forward to applying as much hard work as I can to assist them in making a differnce to families on Long Island," emphasized Darryl.
 
"Darryl has a unique blend of experiences that will certainly be an asset as a member of our Board of Directors. His dedication to making a positive impact on people's lives directly aligns itself with our mission," Theresa A. Regnante, President and CEO of United Way of Long Island.
 
Darryl has a Bachelor of Science Degree in Business Administration from American International. He has received numerous awards for outstanding community service and has appeared on various television and radio programs. He has been married to his wife, Gina, for 27 years. Together, they have two children, Elijah, a 1st Lieutenant Cyber Security Officer in the US Army, and Sophia, a Junior at Vanderbilt University.
 
To learn more about United Way of Long Island's Leadership visit www.unitedwayi.org/board-directors.