US Army Veteran
1 Relay Marathon Completed
1st Marathon, 1st New York City Marathon
Mechanical Engineer, CPI Aero
An Army mechanic turned engineer turned marathon runner. This November, Thomas will run the 2019 TCS New York City Marathon as a member of Team Mission United. 
When Thomas enlisted in the US Army, he took to running and discovered he had a strong lung capacity. Within months Thomas became the leader of his troop's group runs, setting the pace and keeping his fellow soldiers motivated.
Thomas served in the US Army's 82nd Airborne Combat Aviation Brigade as a helicopter crew chief and an in-flight mechanic for six years. Upon active duty retirement, he continued to serve as a civilian employee on the Army base in Afghanistan. When he returned to the States, Thomas struggled to make his military skills useful in the traditional workplace.
Despite these obstacles, Thomas was self-driven and found a new career path as a mechanical engineer. Today he continues to be self-driven as a member of Team Mission United, training to run his first marathon. He is running to help other veterans acclimate to their surroundings post-active duty.
As he describes, "there's an awkward transition period from military lifestyle to civilian lifestyle. So any organization, such as United Way of Long Island, that supports that transition is a needed resource."
This year's marathon is particularly special for Thomas, not because he is running to support veterans, or because it is his first marathon... but because the route goes through his childhood neighborhood in Brooklyn.
Along with Thomas' friends and family, we look forward to cheering him on!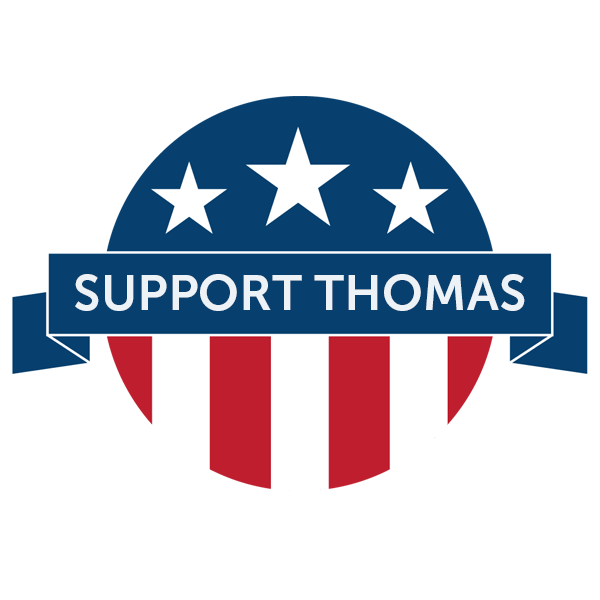 Thomas' Runner's Tip:  
- Stay with it, keep pushing, you can always push a little harder.
- Make the miles you have count.
Thomas' Words of Motivation:   
"Veterans don't ask a lot of other people, they are selfless in that way. We don't like to seem like we need help, but it's needed. Let's help fill that void as veterans transition back into civilian life."
Thomas' Thoughts on Running:   
"Pain is just weakness leaving the body."