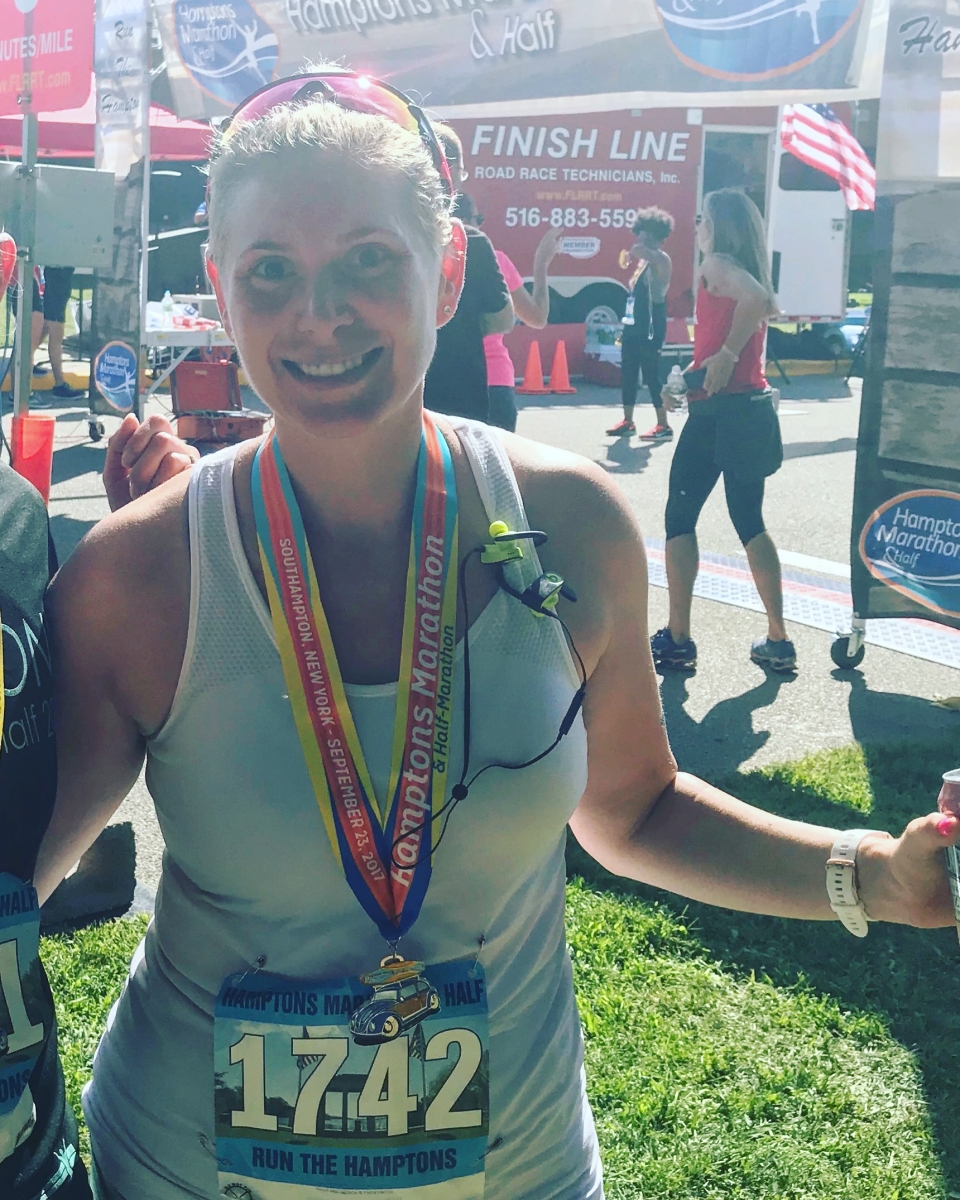 2nd New York City Marathon
Insurance Agent
Rockville Centre resident Michele, who participated in Team Mission United in 2018, raised over $10,000 despite struggling with an ankle injury. She joins Team Mission United for 2019 because she knows the importance of this cause, and how vital it is to spread the word about and support those who protect our country.
"I have such an appreciation for those who serve," said Michele. "I want to raise awareness and funds to provide services for those who served for us. They had the courage to do something I never could, so anything I can do to give back to them I'm more than willing to do."
Michele's running journey began when she was 24 and ran her first mile. Years later, she would complete five half-marathons and find her passion for running. "You never know what you're capable of until you actually try it," Michele explained. "My theory on life is that your body is capable of accomplishing amazing things, but it's all about your mindset."
Michele is a member of the Long Island Insurance Community, and has been involved with United Way of Long Island for a number of years. This year, she is aiming to raise more funds than last year... over $10,000!
Michele's Runner's Tips:
-
Never wear anything new on race day
-
Just get the miles in… walk run jog, just get them in on long run days
Michele's Words of Motivation:
-
I am. I can. I will. I do.
Michele's Thoughts on Running:
-
Anyone can run. It doesn't require an exceptional amount of money to participate. 
-
You can do anything for 10 seconds at a time. If you're struggling, count to 10.