Why are Healthy Homes Important?
United Way of Long Island's Healthy Homes Long Island initiative works to build homes that are both good for the environment outside and promotes the well-being of those living inside the home itself, like Jeffrey and his service dog Romeo. When retrofitting existing homes, or building new ones, our Housing and Green Building department puts a strong emphasis on using sustainable materials that do not deteriorate or cause chronic health concerns like asthma.
According to the U.S. Department of Housing and Urban Development's Office of Lead Hazard Control and Healthy Homes, almost 6 million U.S. homes have moderate to severe physical infrastructure problems - such as water leaks and intrusion; injury hazards; pests; and heating, plumbing and electrical deficiencies. In addition, an estimated 30 million homes have indoor environmental hazards, including physical safety hazards, lead-based paint hazards, and pests.
US Department of Energy Award-Winning Homes
Is Your Home Healthy?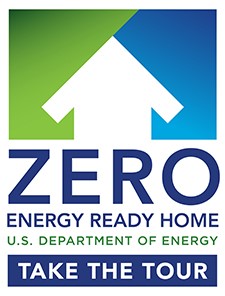 Leading a healthy lifestyle starts at home. United Way of Long Island can arrange for a certified Long Island professional to conduct a FREE comprehensive Healthy Homes Energy Assessment of your home, and identify any efficiency or health and safety-related issues your home may have. Download our flyer or learn more about the Community Energy Engagement Program.
Every home has a story - what story is your home telling? Rewrite it into a zero energy ready, healthy home story. Make your home can become efficient, healthy, and create a better homeowner experience.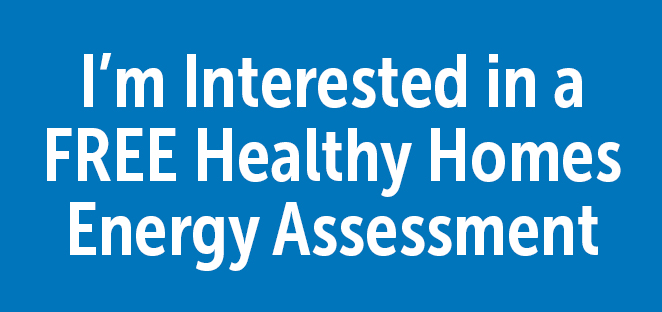 Principles of a Healthy Home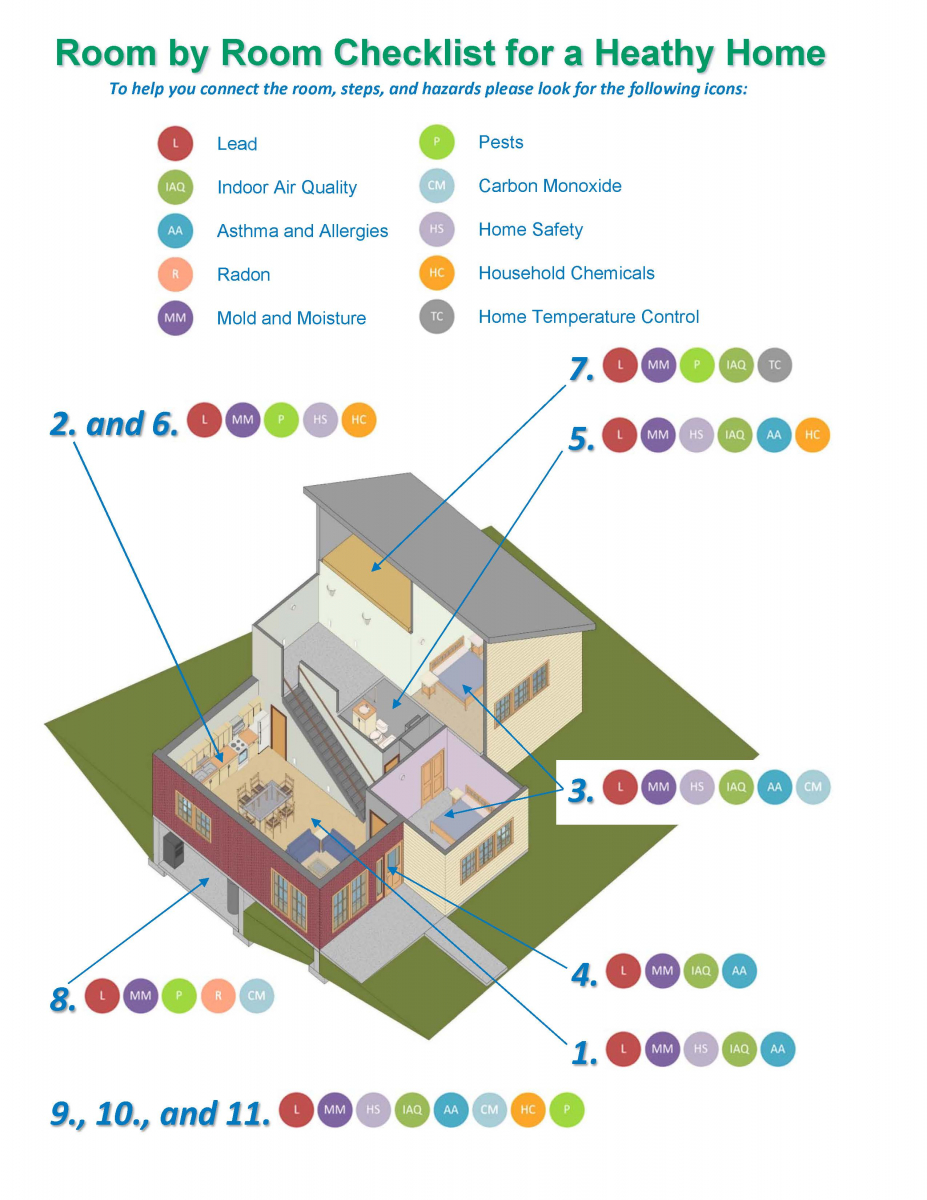 There are eight basic principles to help ensure that a home is healthy:
Keep Your Home Dry Mold and moisture increase allergens and asthma triggers, and can cause deterioration of your home
Keep Your Home Clean Clean homes help reduce pets infestations, dust, and explosure to contaminants
Keep Your Home Pest-Free Many pest treatments pose risks for families with health problems or expose young children and pets to poisonous residue. Non-pesticide treatments are best for a first line of defense
Keep Your Home Safe A majority of injuries among children occur in the home. Falls are the most frequent cause of residential injuries to children, followed by injuries from objects in the home, burns, and poisonings.
Keep Your Home Contaminant-Free Chemical explosures include lead, radon, pesticides, and environmental tobacco smoke. Explosures to radon gas, carbon monoxide, and second-hand tobacco smoke are far higher indoors than outside
Keep Your Home Ventilated Studies show that increasing the fresh air supply in a home improves respiratory health. Air filters in HVAC units collect and protect families from many particulates found in the air
Keep Your Home Maintained Poorly maintained homes increase the risk for deteriorated lead-based paint in older housing which is the primary cause of lead poisoning in children less than 6 years of age
Keep Your Home Temperature Controlled Houses that do not maintain adequate temperatures may place the safety of residents at increased risk from exposure to extreme heat or cold
Take the first step to creating a healthy home. Review this checklist to learn about the conditions of your home that could be impacting your health and safety. 
Five Minutes to a Healthier Home
It only takes five minutes to make your home a healthier and safer place. Refer to this graphic to learn the simple steps to take to protect your family. Have 5 more minutes? Log onto www.hud.gov/healthyhomes for more information on topics like lead, mold, radon, asbestos, pests and more.
Healthy Homes Training Center
United Way of Long Island is the only Healthy Homes Training Center on Long Island.