Support Alma - Support Team Mission United 2023
Help Alma Raise $1,000 by November 5, 2023 as she runs in her 32nd NYC Marathon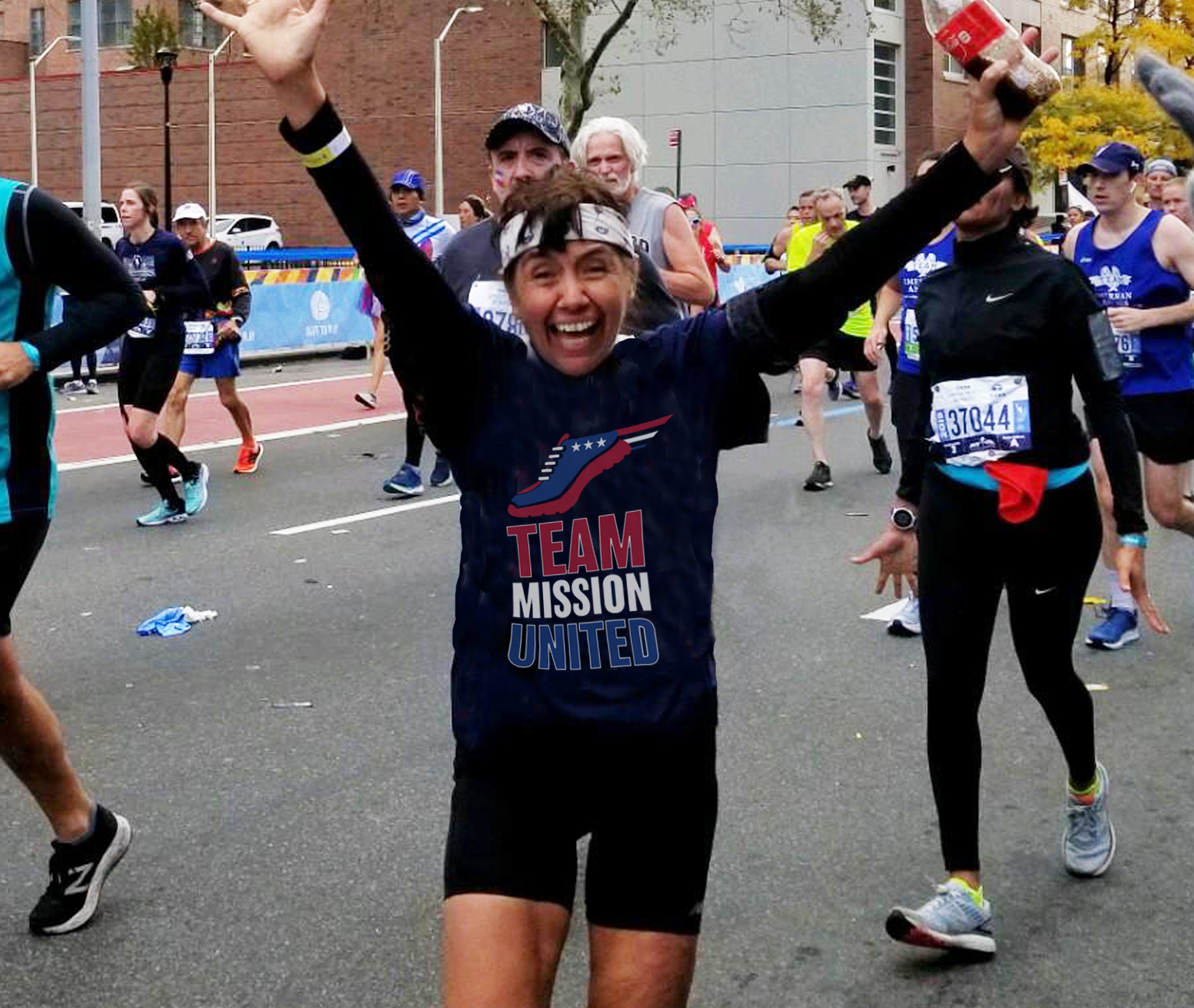 Freeport resident Alma, an experienced long-distance runner, joins 10 other runners on Team Mission United. At age 26, Alma immigrated to New York City from Mexico City. It was then that she ran her first New York City Marathon and has run every year since. Running provides a way to clear her mind and create solutions as an elementary school Principal.
"Our school district is delighted to see Alma run in the 2023 TCS New York City Marathon.  Alma is passionate about giving back to the veterans who served our country, and we are proud to support her," said Dr. Kishore Kuncham, Superintendent of Freeport Public Schools and United Way of Long Island Board Member.
"The first time I ran the Long Island Half Marathon was the first time I saw veterans running with just one limb. In Mexico, [where I grew up] war was something far from me.  So when I ran the half marathon, the impact that had on me was significant – that takes my heart. I thought, if they have the courage to do this, why can't I?"
This year, Alma is answering her own question by running to raise funds to support those who selflessly served. She ran "not for recognition but to contribute."
United Way of Long Island is an Official Charity Partner of the TCS New York City Marathon. United Way's Team Mission United is a dedicated group of competitive and recreational athletes who run 26.2 miles to raise funds for Mission United, which supports the 95,000+ Long Island veterans and military members. Since its inception in 2016, Team Mission United runners have raised nearly $150,000.
 
Mission United is a critical program of United Way of Long Island that focuses on supporting veterans' services. This includes the areas of employment readiness & training, emergency financial assistance, case management support and housing development.