Supporting Lisa – Support Team Mission United 2023
Help Lisa raise $3,000 by November 4, 2023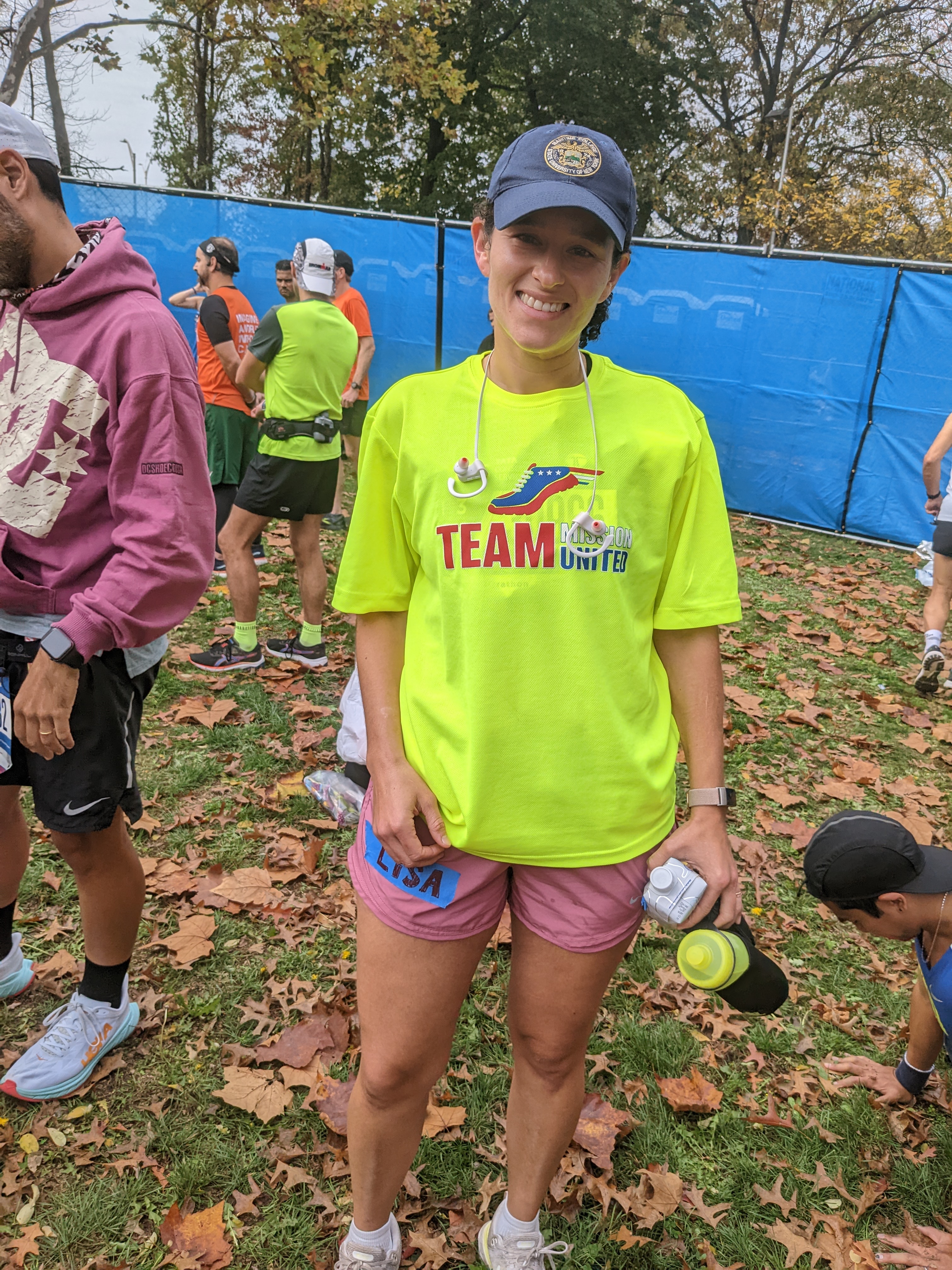 Running is a favorite pastime for West Islip resident Lisa. She started cross country during her time at SUNY Maritime and has been a runner ever since.  With the support of her husband and two children, Lisa is excited to cross the finish line in her second TCS New York City marathon as part of United Way Long Island's Team Mission United.
"I am excited to show my kids that you can do anything you set your mind to," said Lisa. "My kids have seen me working hard to train. I often have them both in a double stroller during my runs, and my three-year old son will yell, 'Faster, Mom!' It's going to be so exciting for all of us when I cross the finish line."
 
Lisa is also looking forward to showing her kids that it is important to give back, especially for a cause that is so close to her heart.
 
After she graduated from college, Lisa was a civil contractor for the U.S. Navy and spent time in the Middle East. Her husband is in the Merchant Marine reserves and she has many other family members in the military, fondly recalling time spent with her cousin, Reese, who served in the U.S. Navy in the Middle East at the same time as Lisa.
 
"Supporting the miliary is so important to me. That's why it's so special that doing what I love, running in the NYC marathon, will also provide much-needed funds for the local veteran community. I thank everyone for their donations towards my $3,000 goal."
Lisa's words of motivation for fellow Long Islanders:
"Success doesn't come from what you do occasionally, it comes from what you do consistently."
The first word I think of when I hear veteran? Altruism
United Way of Long Island is an Official Charity Partner of the TCS New York City Marathon. United Way's Team Mission United is a dedicated group of competitive and recreational athletes who run 26.2 miles to raise funds for Mission United, which supports the 95,000+ Long Island veterans and military members. Since its inception in 2016, Team Mission United runners have raised over $180,000.
Mission United is a critical program of United Way of Long Island that focuses on supporting veterans' services. This includes the areas of employment readiness & training, emergency financial assistance, case management support and housing development.