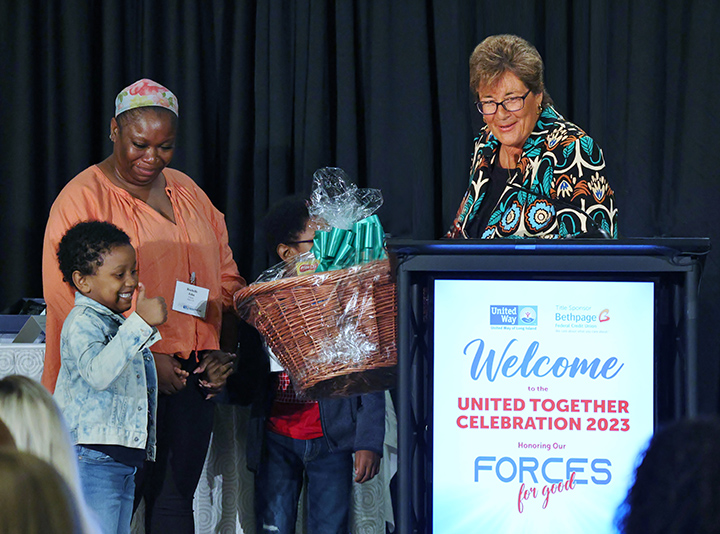 On Wednesday, June 14 over 600 supporters gathered at United Way of Long Island's UNITED TOGETHER Celebration, raising more than $715,000. Guests celebrated the collective impact people and organizations in our community have made through United Way. Along with title sponsor Bethpage Federal Credit Union, we also recognized three extraordinary United Way Champions (pictured below) honoring exceptional leaders and community advocates who have stood united to help families across Long Island.
Theresa Regnante, President & CEO of United Way of Long Island, introduced Rochelle and her children, who found themselves in a precarious situation when they were forced to live in a shelter due to their financial struggles. Rochelle's determination and hard work paid off when she was able to secure a job and move into an apartment. They will continue to have access to resources through the United Way Family Support Project to achieve financial stability and build a brighter future.
"Compassion starts with kindness and fuels the generous spirit that we all possess," Theresa said.
"When we reach out a hand to one, we influence the condition of all."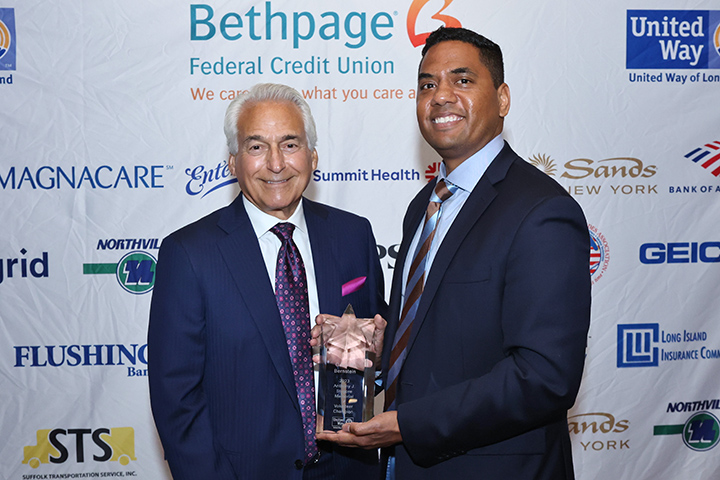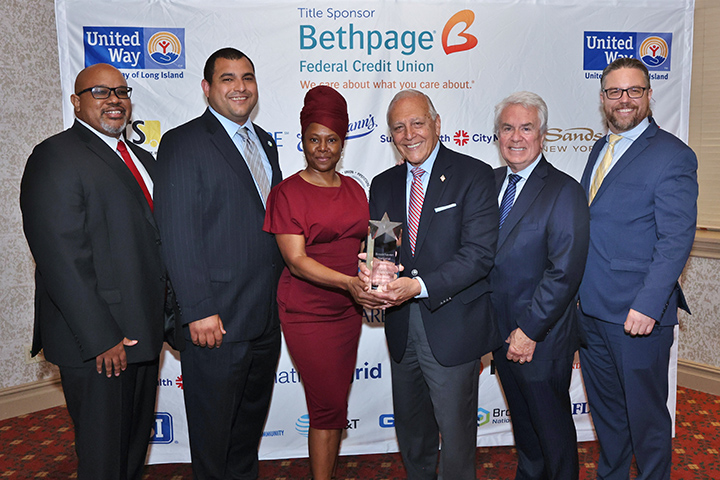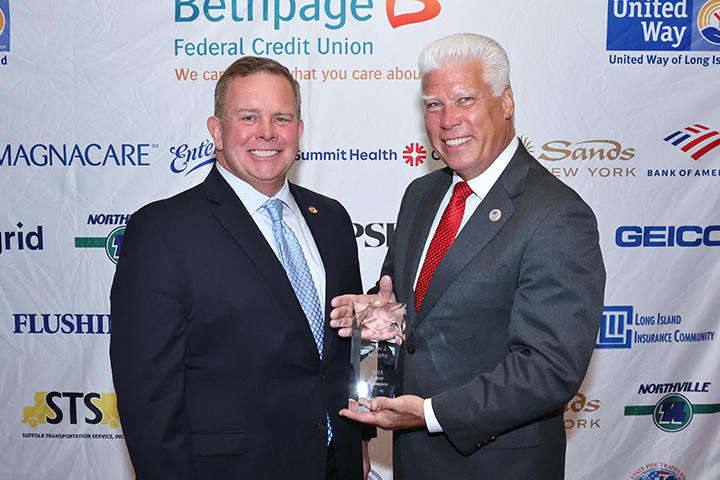 Gene M. Bernstein, Chairman of the Board of Northville Industries and Chair of United Way's Project Warmth Fuel Fund, received the Anthony J. Stupore Memorial Volunteer Champion Award for his distinguished history of volunteer service and profound commitment to advance the common good. The award was presented by Aaron Choo, Vice Chair of United Way's Executive Committee and Vice President Gas Field Operations and Programs – Downstate, National Grid.
Brookhaven National Laboratory was recognized with the Corporate Champion Award for their ability to mobilize and enhance the community through innovation. Presented by Bob Catell, Co-chair of United Way's Net Zero Energy Building Committee and Chairman of the Advanced Energy Research and Technology Center at Stonybrook University, the Lab has been an exceptional United Way partner for over three decades.
John J. Murphy, International Representative of the United Association of Journeymen and Apprentices of the Plumbing and Pipe Fitting Industry of the United States and Canada accepted the Labor Champion Award. Matty Aracich, member of United Way's Board of Directors and President of the Building and Construction Trades Council of Nassau and Suffolk Counties, presented the award for John's outstanding efforts to help better people's lives through dedicated service.
We are grateful to our sponsors, partners, and everyone who contributed to the success of this event. Together, we are making a difference in the lives of our friends and neighbors, and we look forward to continuing our work to build a stronger, more resilient community for all. If you committed to a sponsorship or contribution to the event and haven't yet made payment, please visit the United Together Sponsorship page.
To help families like Rochelle's, support our Compassion Fund.

Our 2023 Sponsors